(7-8-2017)
Off course we are present at the IBC from friday 14th until tuesday 18th of September.
Besides our succesfull LumaCon lens test system, which will show it's new LPL mount, we will off course also have our S35 lenses on display.
You can find us at the GearCam booth, location 12.D51
---
(2-11-2017)
We are sad to announce the discontinuation of the predecessor of our current S35 lenses, our S16 lenses.
As a natural result of the migration towards S35 sensor camera's over the past years the demand for the S16 lenses has faded out as well.
---
(1-7-2017)
Off course we are present at the IBC from friday 14th until tuesday 18th of September this year.
Amongst our continually growing prodcutline we will be dsiplaying one of our new highlights; the new Mk-3 lenses which have been received very well at this years CineGear.
You can find us at the GearCam booth, location 12.D56
---
CINEGEAR expo 2017, Los Angeles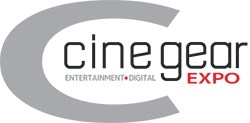 (4-2-2017)
This year we will be at our favorite US show again!
Cinegear starts on friday 2nd of june and ends saturday 3th. The location will be the same as the previous years, The Studios at Paramount. More specific the New York streets back lot.
You can find us outside at booth #108
---
(11-11-2016)
From November 15-17 the yearly French show on (digital) cinematography will take off again. As always it will be held in the "Porte de Versailles" center. This year Luma Tech will also be there with both the S35 lens lineup and the LumaCon collimation system.
We will be at booth 3-A04
---
(20-6-2016)
This years IBC will be from friday September 8th until Tuesday September 12th. Off course we will be present again.
We will be showcasing on the GearCam booth, #12.D52. All our products will be there; the S16- and S35 lenses and the LumaCon collimator.
Currently the factory is working hard to get a functional 1.33 x anamorphic adapter available in time for the show as well.
---
CINEGEAR expo 2016, Los Angeles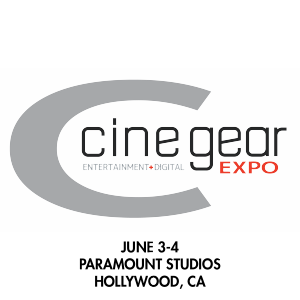 (13-4-2016)
This year we will be showcasing our products during the Cinegear on june 3th and 4th at Paramount studios New York streets back lot.
You can find us outside at booth # 98B
---
IBC 2015 in Amsterdam is allocated in our agenda!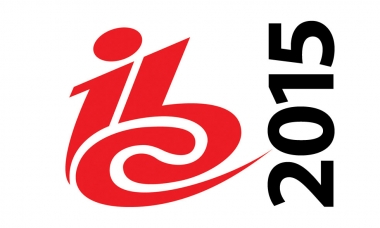 (28-03-2015)
Like in the previous year's Luma Tech will be present at the booth of the EU distributor GearCam from September 11th until 15th.
Of course we will have the complete Illumina S16 and S35 lens series on display. The S35 series will be complemented with the unique interchangeable uncoated front-lenses.
Also on display will be the Anamorphic adapter. That is also designed to work in conjunction with the S35 lenses. Some changes have been made since NAB 2015.
And last but not least we will have the production version of the LumaCon collimator+ on display and to demonstrate it's easy of use and unique functionality we will be running demonstrations.
So pass by booth 11A54 and we update you on all our news.
---
Anamorphic adapter on display at NAB 2015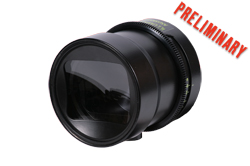 (28-03-2015)
A prototype of the new anamorphic adapter that makes use of the existing Illumina S35 lenses will be available at the up-coming NAB.
The fast (T1.9) anamorphic adapter has got a squeeze factor of 1.3x. This squeeze factor is specifically designed to make a 2.39:1 image fit a 16:9 sensor.
With this extension of their lens range, Luma Tech becomes one of only a few manufacturers to offer cinema optics solutions in Super 16, Super 35 and anamorphic formats.
Available for viewing at booth C9039 @ NAB
---
LumaCon linear collimator on display at NAB 2015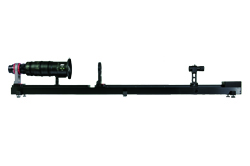 (26-03-2015)
The production model of the LumaCon is on display at NAB booth# C9039. Its innovative design represents a departure from existing collimator types.
One of the design goals was to develop a system which is invaluable to trained optical engineers as well as maintenance personnel.
The software-controlled solution removes vagueness from the job of judging back-focus and other routine tasks, but does not totally remove human judgement from more advanced testing.
So come and visit us at C9039!!
---
(28-02-2015)
If it's April you should be at NAB in Las Vegas. And if you have a lot to show you should definitely be there as a manufacturer, so this year Luma Tech will have their own exhibition space!
And they have a lot to show, to start off with the now finished and ready to ship LumaCon linear collimator. Second to that they show an all new anamorphic adapter that built on your previously done investments in the Illumina S35 lenses
So come and visit us at C9039!!
---
(18-02-2015)
If your are heading for this years BVE show in the UK, don't forget to walk by the CVP booth, being our UK agent they have the full set of S35 lenses on display and they are open for questions and demo's. You can find them at booth #F40
---
All new Gearcam website for Lumatech

(2-2015)
As the European distributor for Luma Tech GearCam has their own website aimed at the EU for the Lumatech products. To meet the continuously changing demand we introduced this new website with more information and room for the new products that are introduced in the previous period.
---